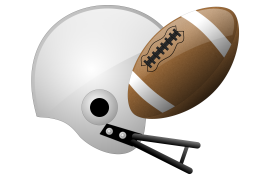 The above logo is the default logo shown in the upper left corner of each printed page, exported play or category or list.
Instead of this logo you can use your own default logo by replacing the file logo.bmp in the installation folder of Football Playbook.
The logo.bmp file should be in windows .BMP format with a width of 260, a height of 180 pixels and a color depth of 256 colors.