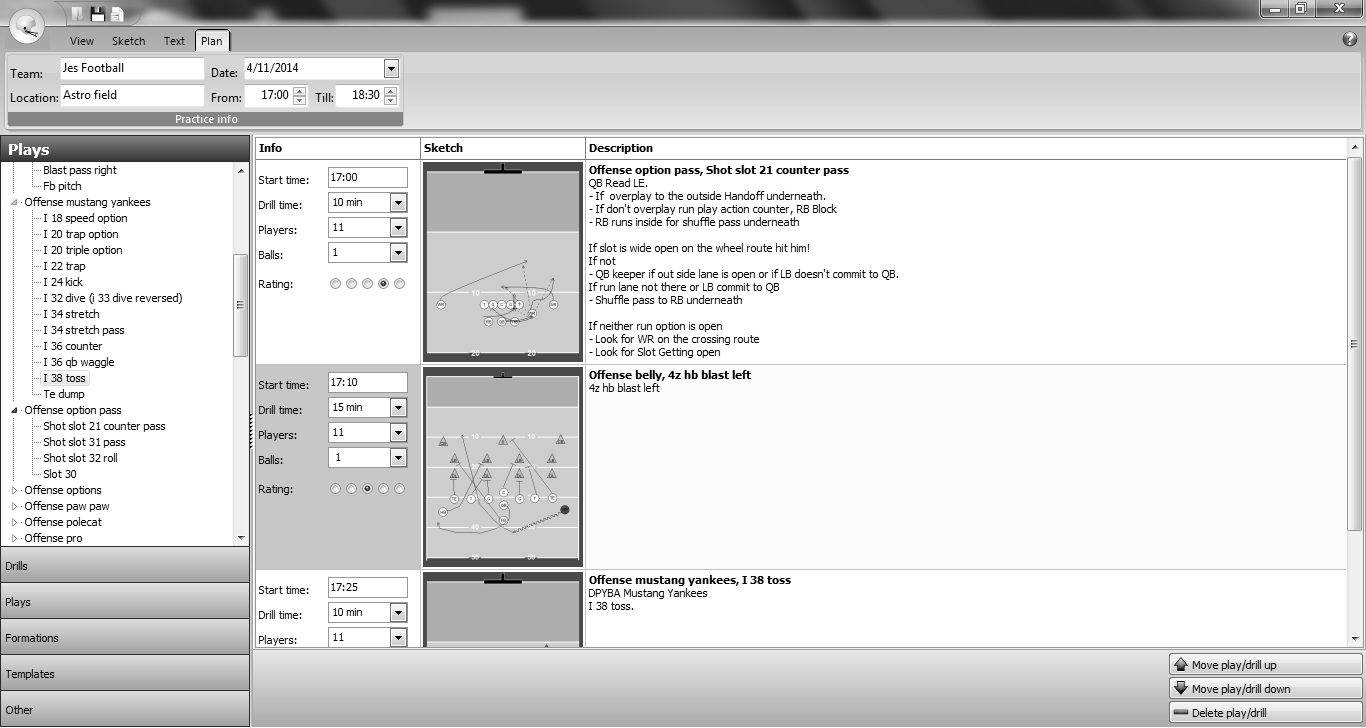 When the plan tab is selected, you can create, edit or export a plan list.
At the top of the window there are, quick options to open, save or creating a new plan.
The ribbon bar has the following buttons and information blocks:
Practice info
Fill in the team, place, date and time for which you are creating a plan.
At the left side the available plays and drills are shown.
Add plays/drills or complete categories by dragging them from the list to the plan.
There are 5 different play types available (drills, plays, formations, templates and other), which can be selected by clicking on the buttons at the bottom. the header will show the selected play type.
In the play type you can then select the category followed by the play or drill of your choice.
By right clicking on a play you can copy, delete, rename or give it one or more tags.
When tags are available the tag filter is visible at the top is visible.
You can change the play info of each drill in the plan area, by changing the drill time, number of players/pucks and the rating of a play.
Move a play/drill up or down with the buttons at the bottom.
Finally you can remove a play/drill from the plan list using the delete button.