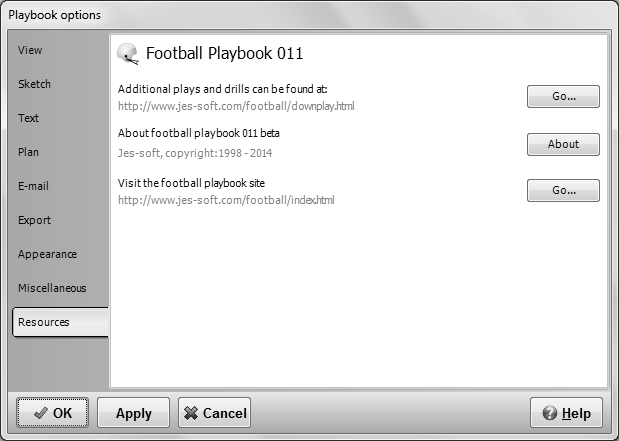 Options - Resources
A quick link to some resources about football playbook 011.
For additional plays and drills go to the download play page by pressing the Go... button
Pressing the About button will give some more info about the program.
Finally there is a link to the index page of the football playbook program.