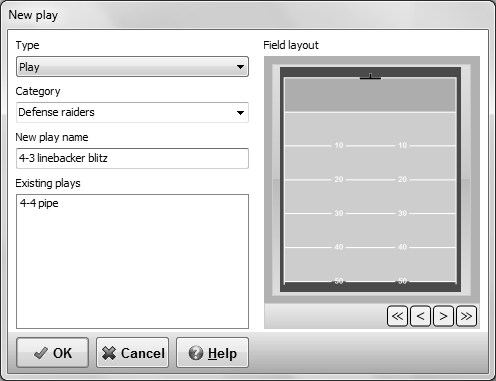 To add a play go to the File menu and choose New play.
When in the New play window:
Choose a category from the dropdown list or add a category by typing over the current category with a new category.
After choosing or adding a category fill in a new play name, as this must be a unique name a list of all play names currently in use is shown.
Selecting one of the available fields and pressing the Ok button brings you back to the main window with the new play selected.
Additional plays can be found at the Football Playbook Homepage.